In this Kurlon vs Sleepwell review we are going to compare two of the popular products from Kurlon and Sleepwell side-by-side – Kurlon Kurlo Bond mattress and the Sleepwell Activa Firmtec mattress.Both the mattresses are coir mattresses and they are in the market for a long time.Let us do a quick Kurlon vs Sleepwell comparison based on these two products.
| Image | Brand | Warranty | Price | Buy |
| --- | --- | --- | --- | --- |
| Top | Kurl-On Kurlo Bond Coir Mattress | 5 Years Warranty | | BUY ON AMAZON |
| | Sleepwell Activa Coir Mattress | 2 Years Warranty | | BUY ON AMAZON |
Prices and images pulled from the Amazon Product Advertising API on:
The Kurlon Vs Sleepwell Test
Kurlo Bond mattress from Kurlon is made of double layer of rubberized coir. Between the layers of this Kurlon mattress is a thick layer of bonded foam. The mattress cover is made of polyester. The company claims that the mattress gives optimum support to the back and to the body in general.
The Activa Firmtec mattress from Sleepwell is also made of rubberized coir and a "activa firmtec layer". The company doesn't specifically mention what the "activa firmtec layer" is, but we suspect it to be a layer of rebonded foam. The company claims the mattress to be be soft and comfortable.
This sleepwell vs kurlon test will focus on these two mattresses and find out sleepwell vs kurlon which is best.
This Kurlon vs Sleepwell mattress test will review the Kurlon Kurlo Bond mattress and the Sleepwell Activa Firmtec mattress on the primary material, comfort level, available sizes, durability and strength, warranty and customer support.
Now let us find out how Kurlon and Sleepwell tackle these tests.
Kurlon is a leader in coir mattresses. Kurlon introduced coir mattresses in India in 1962 after much research on developing coir fiber from coconut coir. They adopted Austrian technology to develop coir mattresses in India.
Sleepwell is a leader in polyurethane foam. They are a ISO 9001 certified company and has state-of-the-art manufacturing facilities. However their expertise is on polyurethane foam and not coir.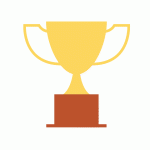 Kurl-on is the winner here as they have a good understanding of the coir material from their extensive research.
Kurlon Kurlo Bond has slight soft feel when someone lies on it. It does not feel too hard at all. The fabric on the mattress gives a soft feel to the body.
Sleepwell Activa Firmtec is quiet firm when someone lies on it. It is neither too soft and not too hard. The fabric gives a luxurious feel too.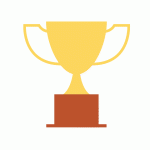 Sleepwell Activa Firmtec shows the true quality of a coir mattress.
Kurlon Kurlo Bond has 14 readymade sizes of the mattress which serves most of the Indian households.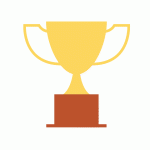 The clear winner is Kurlon Kurlo Bond.
The Kurlon Kurlo Bond mattress has a 5-inch thickness. The core of the mattress is made of coirs which are arranged vertically to provide natural spring effect. The mattress is blended with PU foam which provides softness. The fabric is made of polycotton material, stiched well.
The Sleepwell Activa Firmtec mattress is 4-inch thick. It has 3 layers of which the core is made of "Firmtec", their own technology, which helps to keep the mattress firm and prevents sagging. The outer layer is made of coir or as they call it, "rubberized coir", which gives additional support to the body. The fabric is made of polycotton and stiched well. The mattress is treated with their "HealthFresh" technology which keeps the mattress free from dusts, mites and bacteria and prevents the users from developing respiratory problems.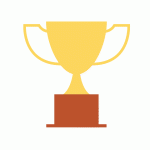 As far as durability and strength is concerned both the mattresses show a good product and build quality. However the Sleepwell Activa Firmtec mattress has an edge here because the core is more firmer and it is useful against sagging of the mattress from daily use, a common factor for all coir mattresses.
It has a good warranty period of 5 years and covers all manufacturing defects. The Kurl-on Kurlo Bond Mattress also comes with 1 year free replacement.
The Sleepwell Activa Firmtec mattress has 2 years warranty only which covers manufacturing defects.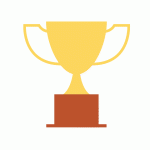 The Kurlon mattress warranty is 3 years longer than Sleepwell.
The customers are generally happy with the product. We found out that the company addresses all customer queries in time.
It seems that the customers for Sleepwell are also happy with the customer suppport.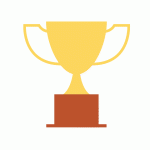 Both Kurlon and Sleepwell score equal on Customer Support.
Kurlon Kurlo Bond Mattress
Sleepwell Activa Firmtec Mattress
Conclusion : Kurlon has an edge when it comes to coir mattress.
Kurlon Vs Sleepwell Comparison
Is Kurlon Better Than Sleepwell ?
The answer is – Yes.
There are other coir mattress brands which are good too.
The test shows that as far as coir mattress brands are concerned, Kurlon is a better choice than Sleepwell.
The reason is very simple – the Kurlon Kurlo Bond mattress have a good coir quality, they have a vertical arrangement of the coir providing a natural spring effect, they have a good number of readymade sizes and a long warranty period.
So if you are thinking to buy a coir mattress then go for Kurlon.