| Image | Brand | Warranty | Price | Buy |
| --- | --- | --- | --- | --- |
| | Centuary Lotus Coir Mattress | 2 Years Warranty | | BUY ON AMAZON |
| Top | Kurl-On Super Delux Coir Mattress | 3 Years Warranty | | BUY ON AMAZON |
Prices and images pulled from the Amazon Product Advertising API on:
Centuary Mattress vs Kurlon Mattress - Which one gives more value for money?
The Lotus mattress from Centuary is a coir mattress. The company claims it to be well-ventilated and good looking. The Centuary mattress price is cheap.
The Super Delux mattress from Kurlon is also made of coir. This rubberised coir mattress Kurlon "soothes your senses and takes away the pain of hectic day" as per the company's sales pitch.
Let us compare the two mattresses side-by-side.
Test To Determine Who Is The Best - Centuary or Kurlon?
Let us test the two mattresses on different parameters and pick the perfect mattress. But this test will be a tough one for us as both the mattresses seemed to be good on the outside.
Centuary is the second largest manufacturer of rubberized coir in India. The company was established in 1988. The rubberised coir is tested against harmful substances according to the OEKO-Tex standards. Centuary is a Secunderabad based company with ISO 9001:2008 certification.
Kurlon is established in 1962 in Bangalore. The coir mattresses is developed using Austrian technology. Kurlon is a well-recognized brand. The coir used in the mattreses are of good quality.
The mattress is quite firm. So people looking for a hard mattress will like it.
The Kurlon Super Delux has a slightly soft feel than the Centuary mattress. It is comfortable to the back.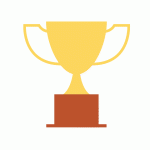 As far as comfort is considered Kurlon is more comfortable than Centuary.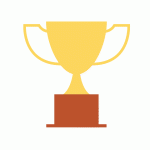 The clear winner is Centuary Lotus.
Centuary Lotus is made of rubberized coir in the base. It has proprietory profiled foam on the top for comfort. The mattress is 4 inch thick.
Kurlon is made of rubberized coir and PU foam. It has polycotton tapestry and simple quilting. The Super Delux mattress is 5 inch thick.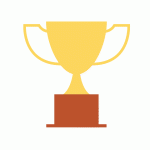 The build quality of Kurlon is better than Centuary.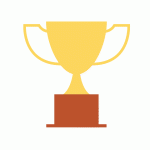 Kurlon has 1 year more warranty than Centuary.
After sales support of the company is not upto the mark. There are many complains from "rude behaviour" to "non-replacement" from the customers.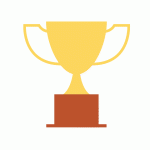 Kurlon is better with after-sales support.
Kurlon Super Delux Mattress
Kurlon Super Delux mattress scored higher than the Centuary Lotus mattress in our test.
Advantages and Disadvantages between Centuary and Kurlon mattresses
Kurlon Mattress Gives More Value For Your Money Than Centuary Mattress
We have many coir mattress brands in the market which are good.
The Kurlon Super Delux costs much more than the Centuary Lotus mattress. The price difference is almost over 60%. The only advantage is that the Centuary mattress sizes and prices are good for someone who is tight on budget.
Kurl-on Super Delux gives excellent value for money.